Grand Canyon Tour From Las Vegas
Grand Canyon West Rim Classic Tour
DETAILS & TIPS
Prepare yourself for the awe-inspiring beauty of the Grand Canyon. After a trip through a desert landscape populated with Joshua trees, you will be there to observe one of Mother Nature's most splendid spectacles.
During your unforgettable journey, experience the remarkable desert views of the Mojave Desert on your way to the Grand Canyon. Brief stops include the desert community of Dolan Springs, the rugged Joshua tree forest, and the magnificent Colorado River. Then it's on to the West Rim, the native home of the Hualapai tribe, where the Grand Canyon's natural beauty remains nearly untouched by man. No crowds, no guardrails, and stunning views as far as the eye can see. During the tour, your guide shares fascinating facts on history, culture, geology, flora, and much more.
This tour uses a 10-passenger Tour Trekker, a vehicle specifically designed for sightseeing and off-road adventures. Complimentary hotel pickup and drop off.
---
Locations: Grand Canyon, Hoover Dam, Lake Mead
Tour length: 540 – 600 minutes
Transportation type: SUV
Meals included: Lunch
Special requirements: None
Tour Times: 7:00a.m.
Prices From: $310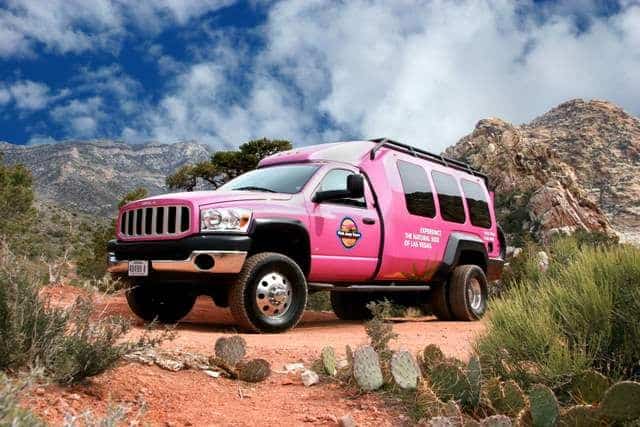 Grand Canyon Tours
from Las Vegas

Grand Canyon is in the northwest corner of Arizona, close to the borders of Utah and Nevada. The Colorado River, which flows through the canyon, drains water from seven states, but the feature we know as Grand Canyon is entirely in Arizona. Most of the Grand Canyon lies within Grand Canyon National Park and is managed by the National Park Service.